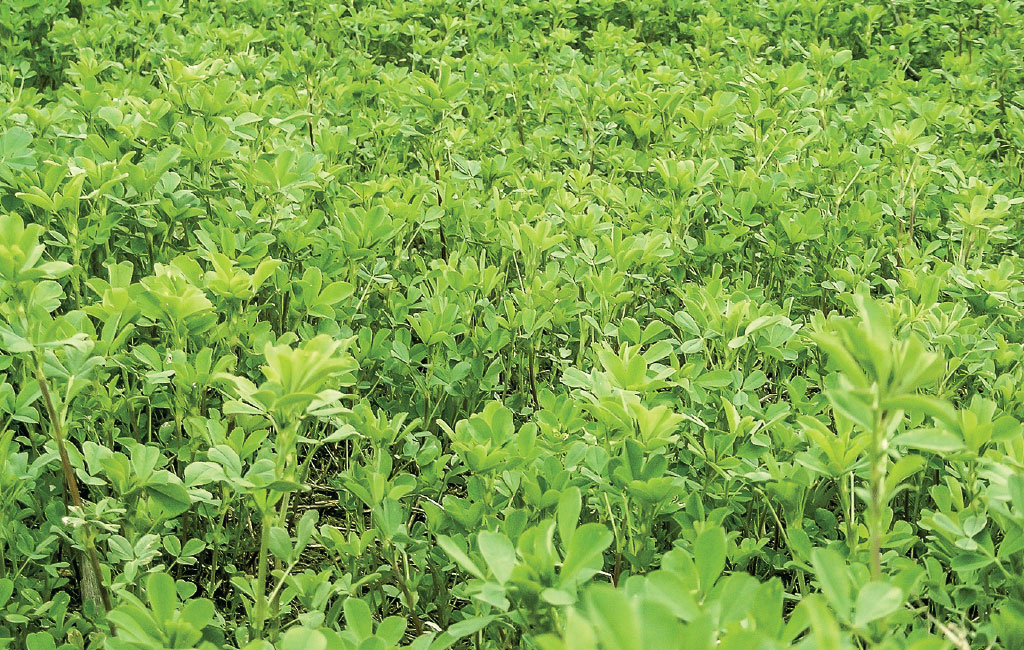 Almasa
The Diamond of Alfalfas, exceptional combination of high quality and high yield potential
Main characteristics
Late 9 group variety
High protein content and high digestibility rate
Semi erect stems with high leaf to stem ratio
Moderate open crown plants with high number of stems per crown
Excellent seedling vigor
Insect and disease tolerances provide healthy and vigorous plants
Almasa was bred for many years out of selected populations from USA, Australia and Argentina and selecting for quality and yield characteristics.
Almasa is a late 9 group variety, which means a great number of cuts during the year. Seedling vigor is excellent and the development of plants is fast after each cut.
Plants are tall with moderately open crowns with semi-erect stems. The open crowns produce an increased number of fine stems per crown, while they provide tolerance to disease infestation.
The stems are fine with a very high leaf to stem ratio, providing a high protein content and increased digestibility rate. At the same time the increased leaf to stem ratio provide an increased yield.
Almasa plants are highly resistant to Blue Aphid and resistant to Spotted Aphid and Pea Aphid. They are also highly resistant to Fusarium and Phytophthora. All above ensure that Almasa plants will remain healthy and strong providing a high yield during the year.
As a conclusion Almasa will produce a very high yield of high quality forage all through the year and provide for a high income. Almasa is undoubtedly the Diamond of Alfalfas.
Resistances
Fusarium

HR

Phytophthora

HR

Spotted aphid

R

Blue aphid

HR

Pea aphid

R
HR

(Highly resistant)

R

(Resistant)